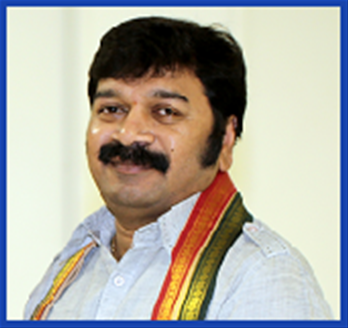 Mr. Ram Koditala
- TASC President
To the respected members of Telugu community in Southern California, it is a great honor to introduce myself as the 46th President of Telugu Association of Southern California (TASC).
The epic saga of TASC continues, enriching our rich Telugu culture and traditions on its way. TASC upholds our culture, heralds our traditions and epitomizes the glory of our language. TASC symbolizes the true spirit of our cultural unity and the sweet harmony in our diversity.
I take this opportunity to thank everyone for the confidence shown on me to lead this esteemed organization. I come forward with utmost integrity, passion and energy to serve our organization. Responsibility is huge but equally high is my commitment to guide the organization to new horizons.
As always TASC wants to promote local talent and I will make every effort to provide a good platform to showcase the local talent. Many of our Telugu kids are now in High Schools and Colleges; we want these youth icons to be part of TASC and participate in every event this year. There is going to be lot of focus on community services such as health fairs, seminars on women empowerment, financial investments and many more entertainment events as well this year. I'm a big believer that we are measured by how we respond when in crisis and how we help when in need. It is our duty to support good causes. So overall this year is going to be a blend of entertainment, youthful energy, health and wealth awareness and social responsibility.
We have an excellent Executive Committee with rich experience, truly dedicated volunteer team and a wonderful membership base. I urge everyone to be part of this fantastic organization and extend your support for the years to come. Your constructive feedback and novel ideas are always welcome to strengthen the organization. Let's collectively make TASC a premier destination for all the Telugu residents living here in Southern California. Sincerely request the donors to extend their support and generosity to help us conduct many successful events.
I'm very excited and happy to be the President of TASC in the year 2017.
Looking forward to your participation and support.
Let's make 2017 a truly successful year!!!
Thank You
Ram Koditala
President, TASC.
www.mana-tasc.org
ec@mana-tasc.org
FB.me/TASCPage
Ph: (805) 418-0896