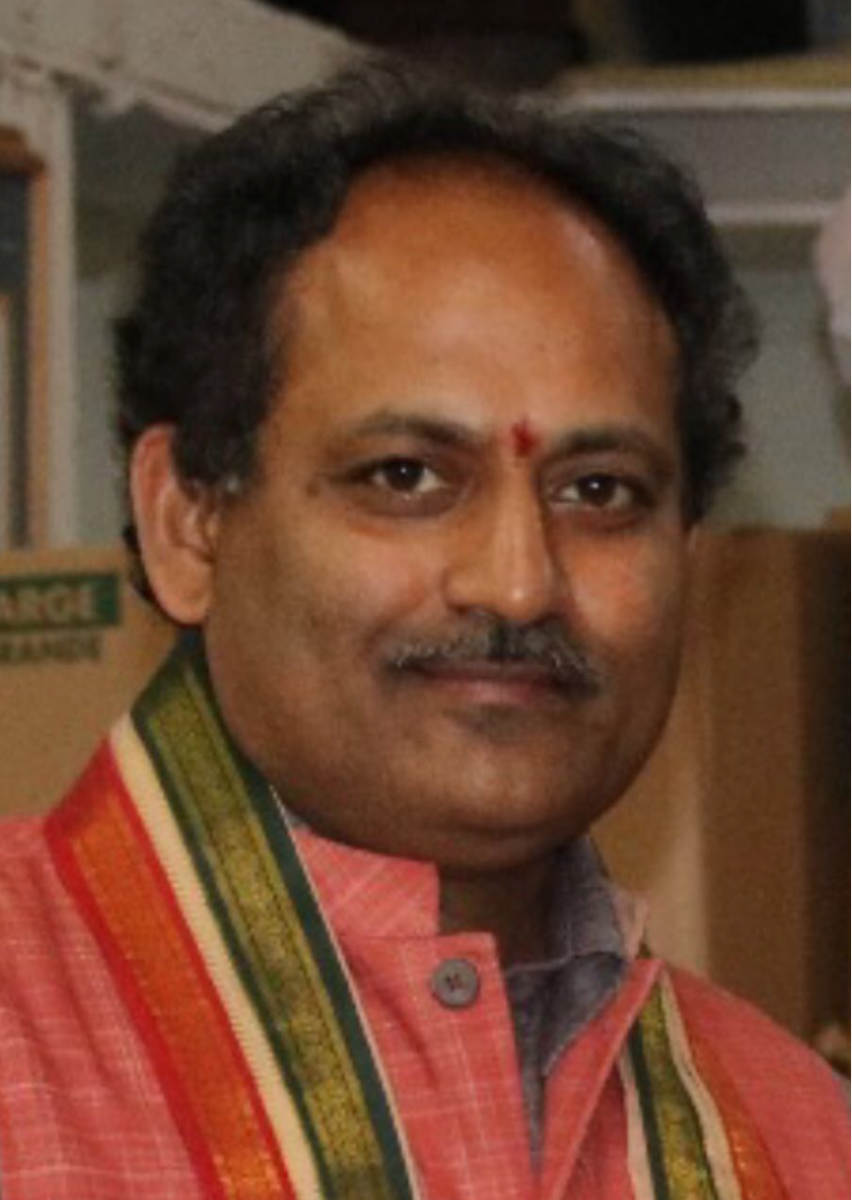 Mr. Jaipal Redy Samula
- TASC President
I feel extremely honored and privileged to serve as the President of our beloved దక్షిణ కాలిఫోర్నియా తెలుగు సంఘం
(Telugu Association of Southern California - TASC), which is a torchbearer for our beautiful ancient Telugu language and culture in the land of dreams across the shores from our మాతృ భూమి, for the year 2018.
TASC, which started in 1971 and celebrating 47th year in 2018, is the OLDEST continuing Telugu Association in entire USA and proudly represent the Telugu community from Santa Barbara to Bakers Field to San Diego to Imperial County including greater Los Angeles area.
SoCal symbolizes realization of dreams come true with great spirit, 3Ss (Sun, Sand, Surf) and similar way the epic saga of TASC continues, enriching our rich 3Ts (Telugu Culture, Telugu Language and Telugu Arts) in SoCal area.
We are planning to conduct many events and programs in this year that would reflect our rich Telugu culture, Language and Traditions. We will provide the best platform for all local Telugu people with equal opportunity to showcase their talent, putting more focus on Women, Kids, Youth apart from encouraging the cultural talent from India.
I am also happy and excited to announce that we have many new programs like Seva Programs in our beloved USA & మాతృ భూమి India, Exciting sport events like Women Throwball, 5K Run, Health conscious monthly TASC Hike, reaching out to University Telugu students to make them an integral part of our culture etc.
I am also happy to announce that, we have initiated the formation of around 100 member strong TASC Seva team in our village to help the rural communities in all aspects for this year.
We have a very dedicated and experienced Executive Committee, a very dynamic & energetic volunteer team and a wonderful membership base. We welcome with open arms for any new volunteers who want to contribute towards this great organization. Let's collectively make TASC an ultimate destination for all the Telugu residents living here in Southern California. I sincerely request the Donors and Sponsors to extend their support and generosity to help us conduct many successful events.We welcome your constructive feedback, suggestions and bright ideas.
నేను ఒక పల్లెటూరు (వేపల సింగారం) రైతుబిడ్డను. నేను ఒక తెలుగు రైతు బిడ్డ లాగే "దక్షిణ కాలిఫోర్నియా తెలుగు సంఘం" ని అత్యంత సమర్ధతతో, హూందాగా, సగర్వంగా, ఆహ్లాదంగా, ఉత్తేజభరితంగా నడిపిస్తూ అందరినీ కలుపుకుంటూ, మీ అందరి (EC, Volunteers, Donors, Members) సహకారంతో TASC ని మరింత ఉన్నత స్థాయిలోకి తీసుకెళ్తానని మాటిస్తున్నాను.
TASC విరజిమ్మే ఒక వెలుగు, మెరుపులా ఒక శక్తి, అప్పుడప్పుడొచ్చే ఒడుదొడుపులను తట్టుకుంటూ నదులన్నీ కలిసిపోయిన సముద్రమంత నిశ్చలత, అందరినీ కలుపుకొని పొయే అభయహస్తం, కళల కాణాచి, కడు సేవాతత్పరత, తొణకని నిండు కుండ.
... TASC మనందరిది...రండి, మనమందరం కలిసి కదం కదం కలుపుతూ, కడలి తరంగాల్లా కదులుతూ, TASC ని మరింత ముందుకు తీసుకెళ్దాం పదండి...
నా మీద నమ్మకంతో ఈ భాధ్యతలను అప్పగించిన TASC AC & BOT కి మరియు నాకు అడుగడుగునా సహాయమందిస్తూ ప్రొత్సహించిన నా ప్రియ TASC మిత్రులకు మరొక్కసారి ప్రణామములు.
అందరికీ మరొకసారి ఈ కొత్త సంవత్సరంలో అంతా శుభం జరగాలని భగవంతున్ని ప్రార్థిస్తూ, మీ శుభాశీస్సులను మనసారా కోరుకుంటూ...
ధన్యవాదములతో,
జైపాల్ రెడ్డి సాముల
దక్షిణ కాలిఫోర్నియా తెలుగు సంఘం - అధ్యక్షులు
www.mana-tasc.org
ec@mana-tasc.org
FB.me/TASCPage
Ph: (732) 213-7674