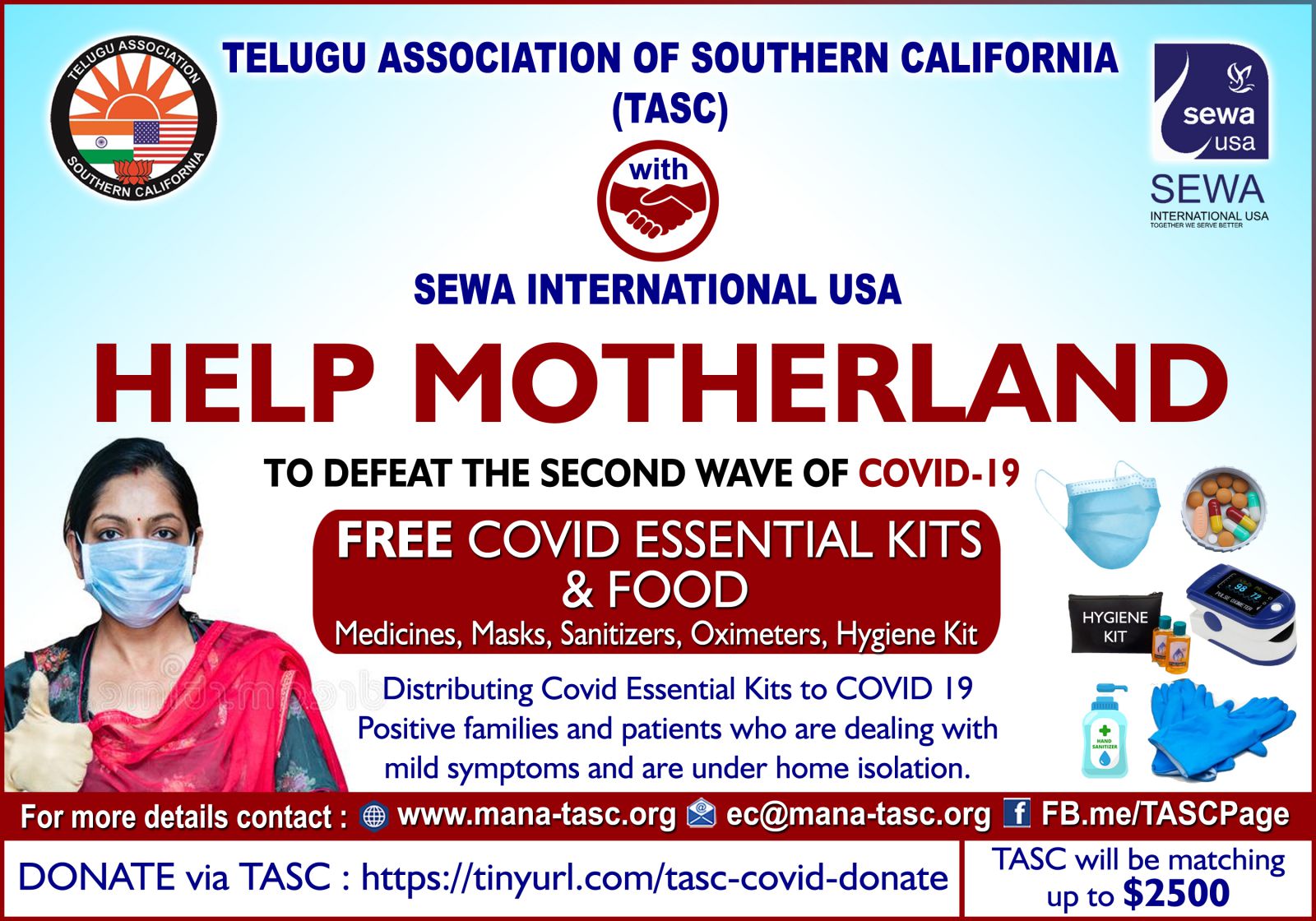 TASC has always been on the fore front in helping the community and people during covid-19 pandemic. During the first wave (March/April-2020),
TASC distributed the essential food items to the poor and needy people both here in the US and also in the motherland.
TASC volunteers donated and distributed food bags in over 30 villages across both the Telugu states helping thousands of poor families.
TASC and SEWA international distributed masks to doctors, nurses and other front line health workers and to the community as well.
Covid-19 struck again and this time much harder. TASC again joined the forces with SEWA international to fight Covid-19 and to help the impacted poor and rural population in the motherland.
After careful consideration, TASC decided to sponsor the COVID-19 health and food KITS for the poor and rural people in the motherland.
Health Kit includes OXIMETER, Mask, Sanitizer, Medicines, Hygiene items among other things. Along with health kit, food kit is separately packaged and distributed together.
Each KIT costs about $21. You can sponsor one KIT or multiple kits OR individual amount as well. TASC encourages to sponsor multiple KITS.
Take your donated dollar farther by making use of TASC's matching plan. TASC will match dollar to dollar up to $2500.
The scale and intensity of the COVID-19 CRISIS is unprecedented. The CRISIS is like NOW or NEVER situation in MOTHERLAND.
Let's help motherland poor people in what ever means we can during these difficult times.
Please donate generously. With your support we can help and save lives in motherland.
Don't have the TASC app? Get it now.