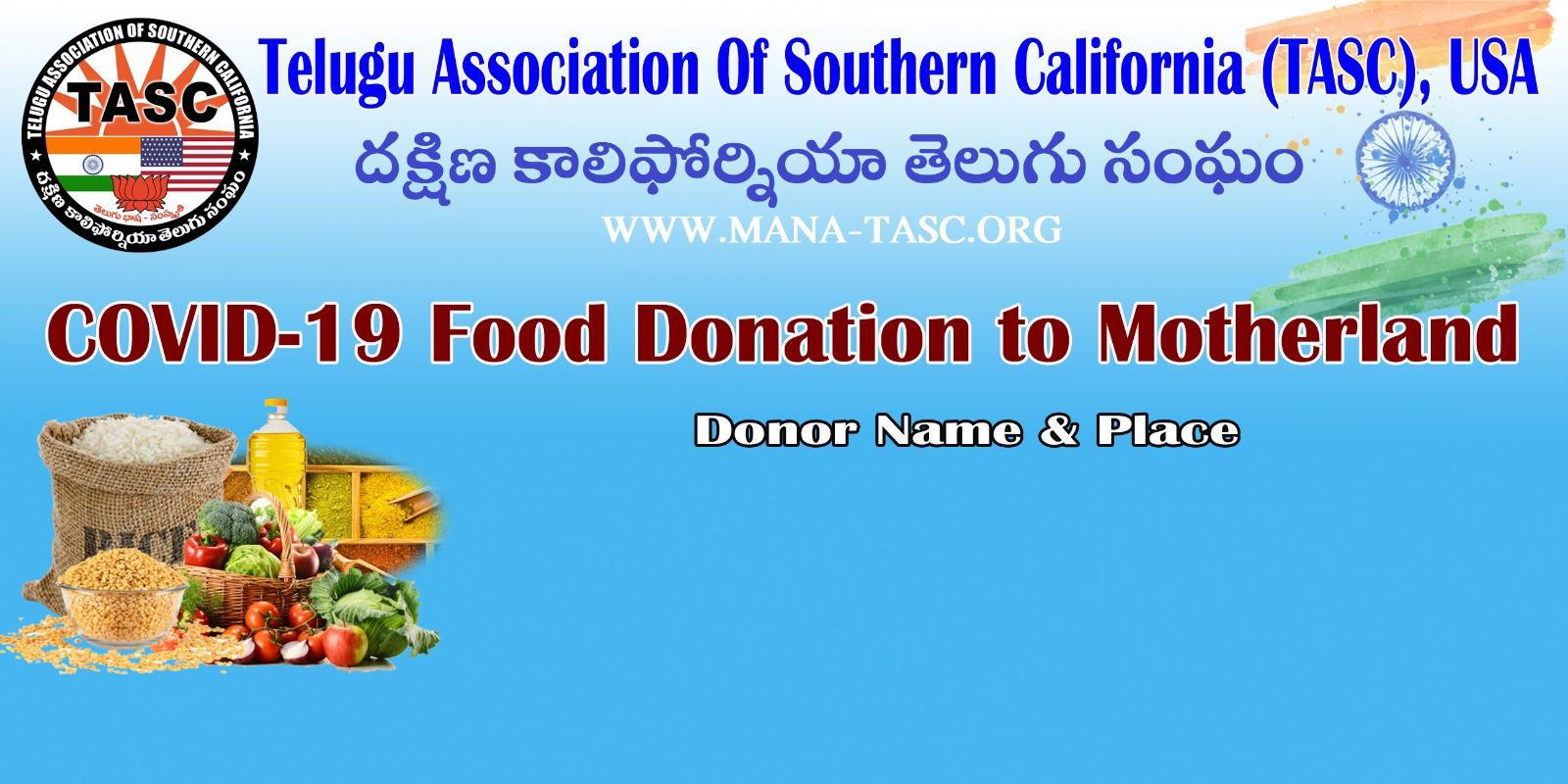 Inspired by the success of the TASC local food drive campaign, TASC started the MOTHERLAND FOOD DONATION to help feed the needy in both the Telugu states. We all know, our dollar can reach farther and deservedly needy in our motherland.
We received an overwhelming and passionate response to our MOTHERLAND FOOD DONATION from our volunteers, members and non-members alike.
MOTHERLAND FOOD DONATION is in full swing. We are aiming to have resources distributed to about 20 villages/towns/cities.
TASC volunteers already completed the donation program in a few places. They executed the program from start to finish and meted out in the form of rice, vegetables, groceries, etc.
More donation programs are currently in execution at several other places and we will post those details and locations soon.
TASC is proud and privileged to have such a VOLUNTEER and DONOR base and would like to congratulate and thank them for their unwavering support.
Few pictures of the MOTHERLAND FOOD DONATION program execution are attached herewith.
TASC is for you, with you and for our Telugu community both locally and globally, and this is our way to help out those in need from the motherland. We encourage you all to show support for our global family as well and donate.
Our Grand Donor Dr. Nakka Srinivas Rao Garu participated in TASC MOTHERLAND FOOD DONATION enthusiastically and planned large scale donation program in TWO places in AP. Details of execution of the donation program at Ramudu Palem in Nellore District are as below. Family members of Dr Nakks Srinivasa Rao garu donated and distributed food packets to more than 600 families. Donation details at other place by Srinivasa Rao garu is still awaited and will be published soon.
TASC sincerely congratulates Dr. Nakka Srinivas Rao garu for his GRAND gesture towards motherland.
If you or anybody or any organization you know of willing to donate for MOTHERLAND and looking for how to do it, TASC is there to help you. Please let us know, we will help execute the donation program very effectively and efficiently.
Our sincere congratulations to volunteers and thank you all for your support and seva!