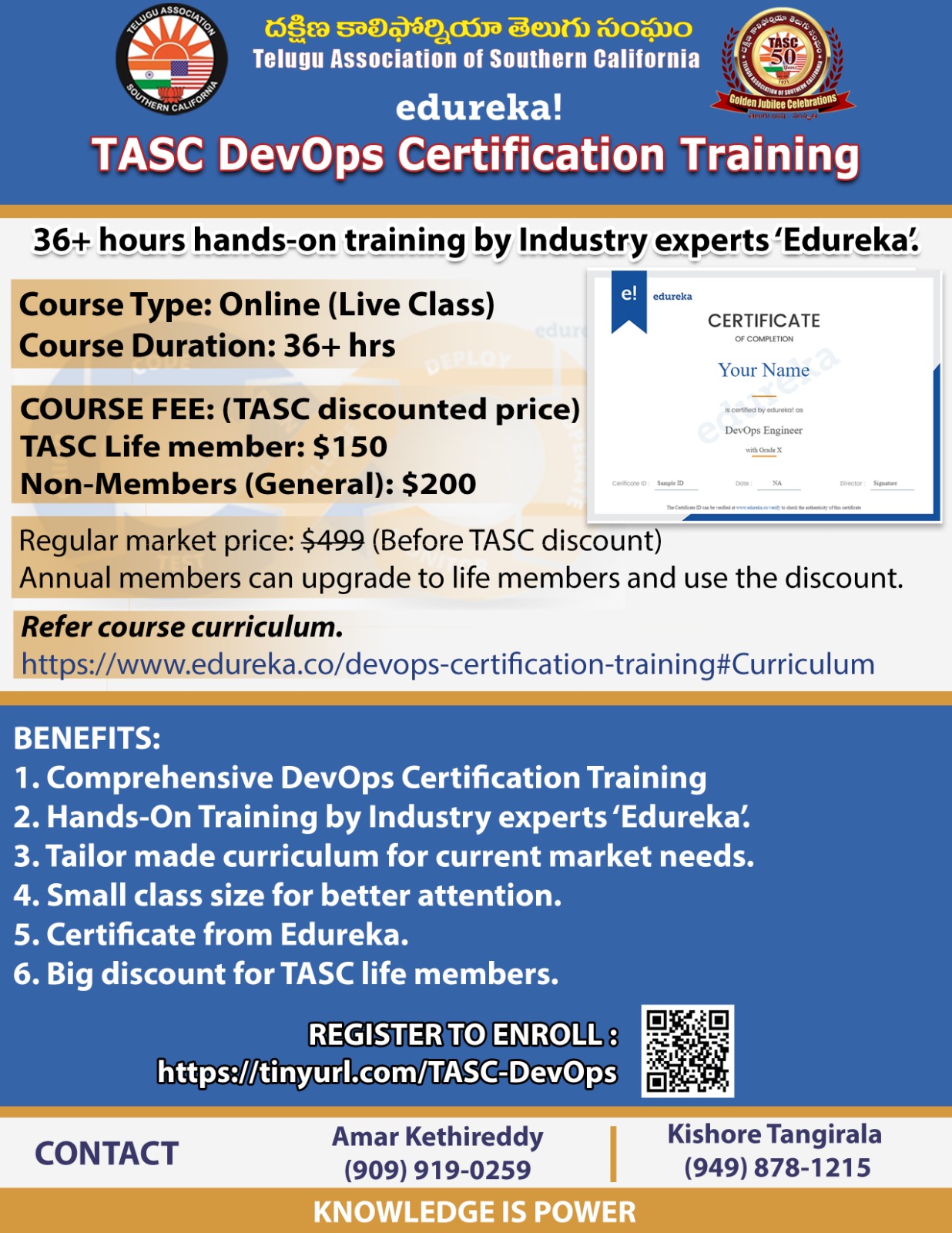 Members and Volunteers are the heart and soul of TASC organization. The way our members and volunteers responded to COVID-19 outbreak in the form of food drives, food donations, mask donations is historic and unprecedented. TASC team wholeheartedly thanks all the members and volunteers and our community.
TASC wants to recognize the services and support of its members and volunteers.
We do not know how the economy is going to rebound in coming days. We want our members and volunteers to be ready for any future career challenges.
TASC has partnered with Edureka for online training courses, who have given us bulk discounts to their online courses. Edureka is one of the leading online training company.
TASC is very excited to offer the certified "DevOps" online course for the first time, and at bulk discount rates.
The details are as below.
CERTIFIED DEVOPS ONLINE TRAINING COURSE
Exclusive online training for SoCal telugu community By TASC

Tailor made course content - added advanced cloud modules

Smaller class size - personal attention

TASC bulk discounts - actual cost $500

$200 per person. TASC Life members - $150 per person

Course starts either in 1st week or 2nd week of June, 2020

First come first serve

Registration link - https://tinyurl.com/TASC-DevOps

Demo webinar on May 30, 2020 @10AM

Edureka certification