TASC - Chess Tournament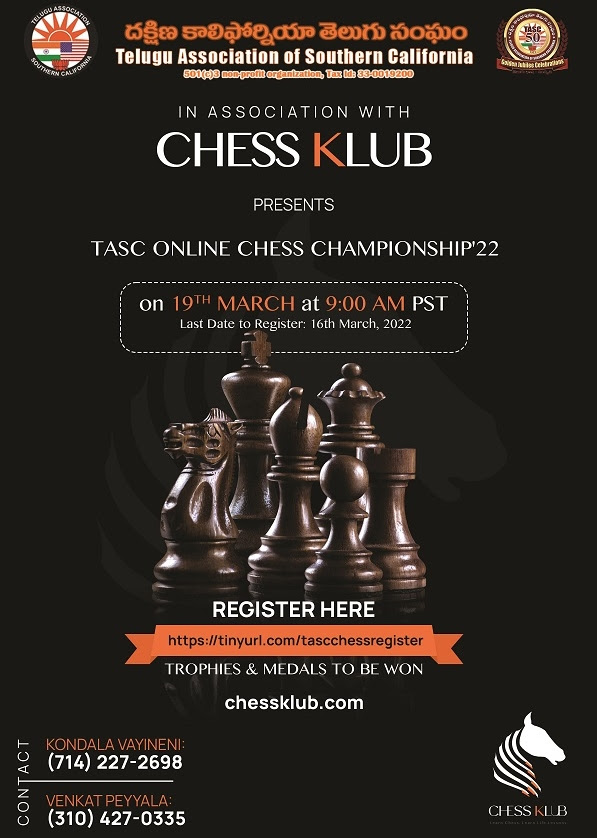 TASC is pleased to announce its FIRST EVER virtual Chess Tournament, in association with CHESS KLUB.
CHESS KLUB has been organizing tournaments and workshops for over 2 years now, and we are excited to partner with them and host a chess tournament in Los Angeles to showcase local talent and skill.
This tournament will take place on Saturday, March 19 2022 from 9AM to 1PM Pacific Standard Time.
The tournament will be conducted on Lichess.org and will require the players to play via desktop or laptop. Players will not be able to take part in the tournament using a mobile or tablet.
All ages and talent levels are encouraged to participate. This tournament is FREE for our members and friends and will enable a huge platform for the young and adult players to showcase their chess skills.
All participants will be given certificates and there are trophies and medals for top 3 winners in each category.
The guidelines and instructions will be provided a couple of days before the tournament.
REGISTER here. The registration closes on 3/16/2022.