Kindly support the organization with your generous donations....

every penny counts

మిత్రులందరికీ,
దక్షిణ కాలిఫోర్నియా తెలుగు సంఘం

వారి

దీపావళి

శుభాకాంక్షలు.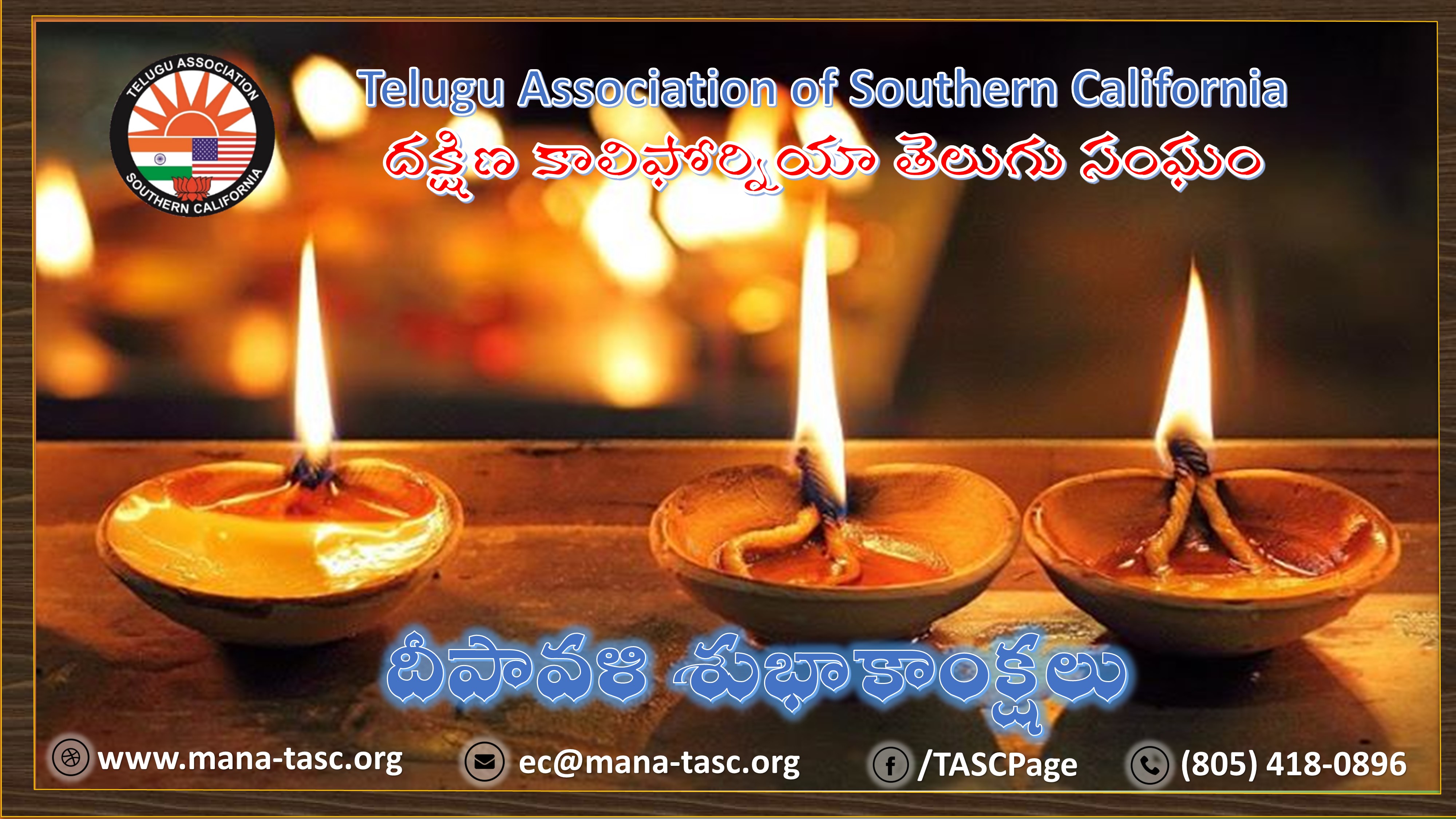 ---
TASC Diwali Celebrations on Nov-18
(Get ready for more fun)
---
TASC Volleyball Tournament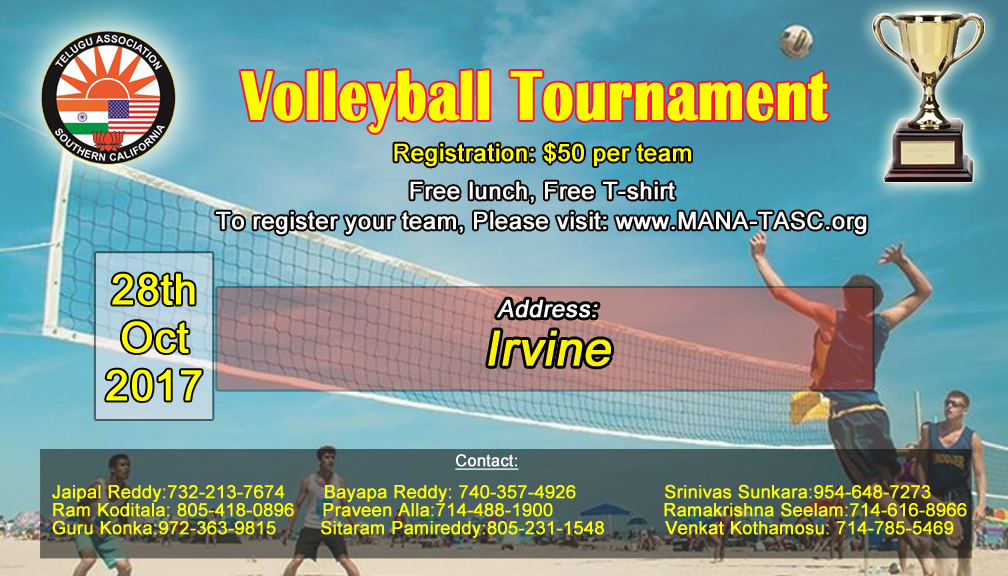 Sat, Oct-28 from 8 AM in Irvine
Registrations closed. Get ready for the game.
* * * * TASC 2018 EC election processes started * * * *
On behalf of Executive Committee, this is Ram Koditala, TASC President 2017, announcing that nomination and election committees have been initiated. These committees would facilitate the process of electing the officers of TASC administration for 2017. More details will come from the appropriate committee chairs soon.
​