Upcoming Events:
TASC Sports Fest and Family Picnic on October 20th, 2018 at Mason Regional Park, Irvine: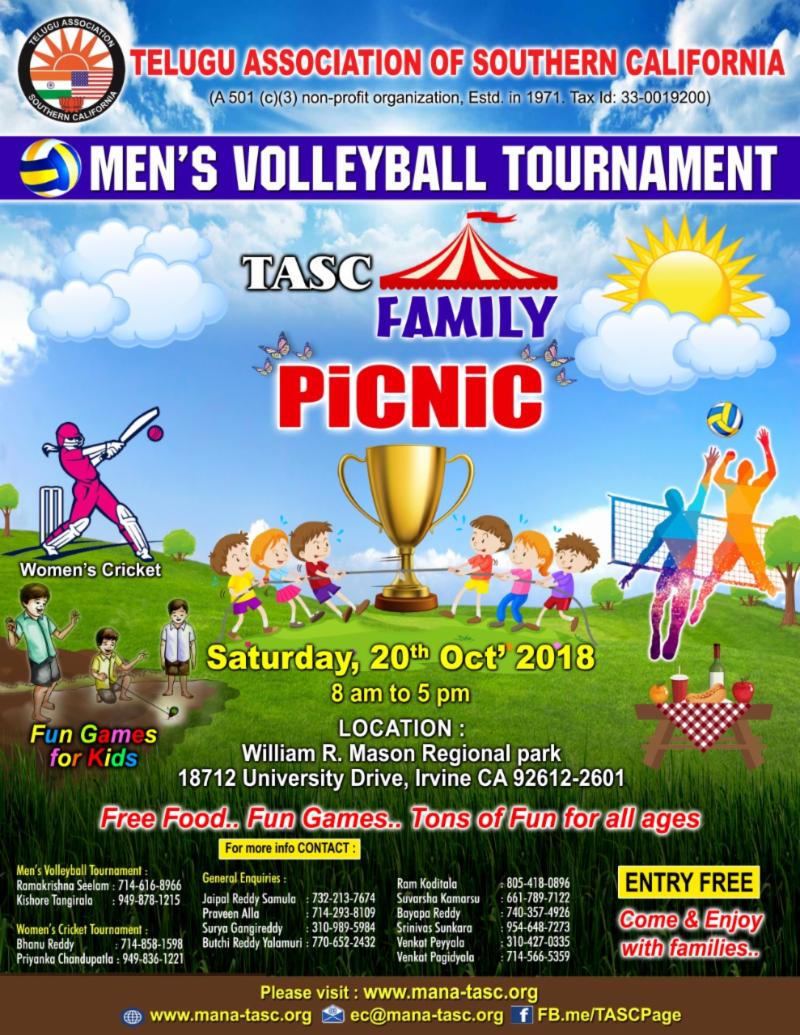 TASC DIWALI Event on November 17th, 2018
Click Here to Buy Diwali Tickets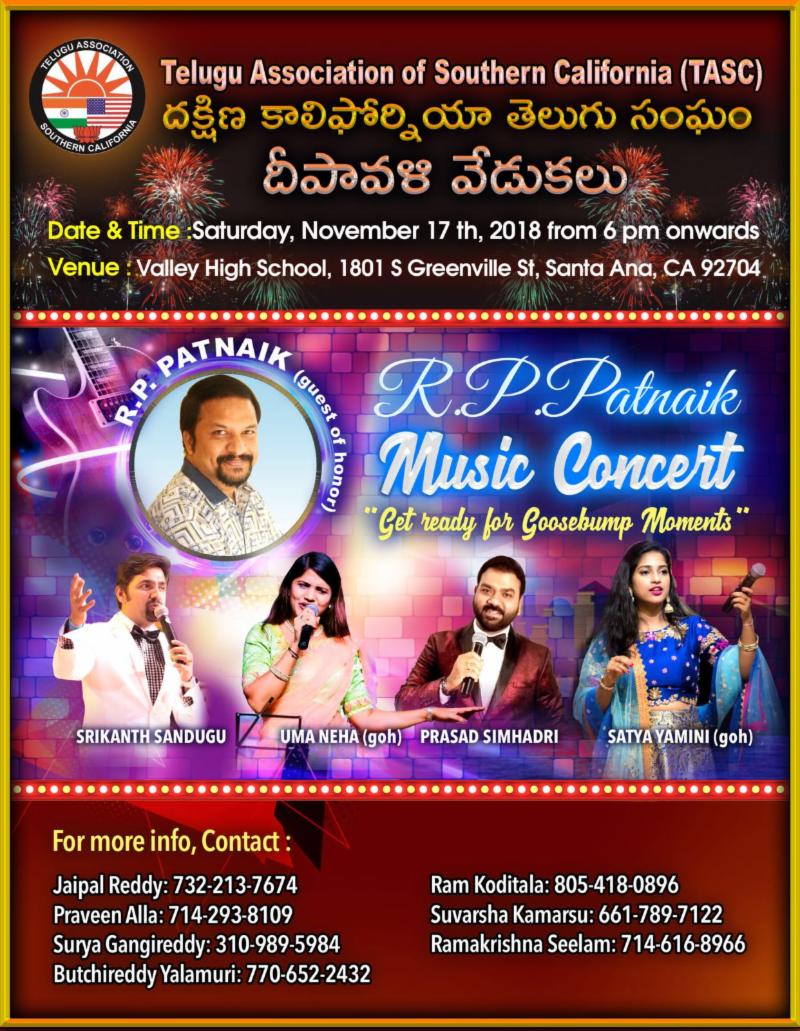 * Election process initiated for 2019 open EC positions (Secretary, Treasurer, President-Elect) and open BOT positions for 2019-22. For eligibility criteria's please gothrough TASC By-Laws. Qualified candidates can send an email to ec@mana-tasc.org along with their profile.
---