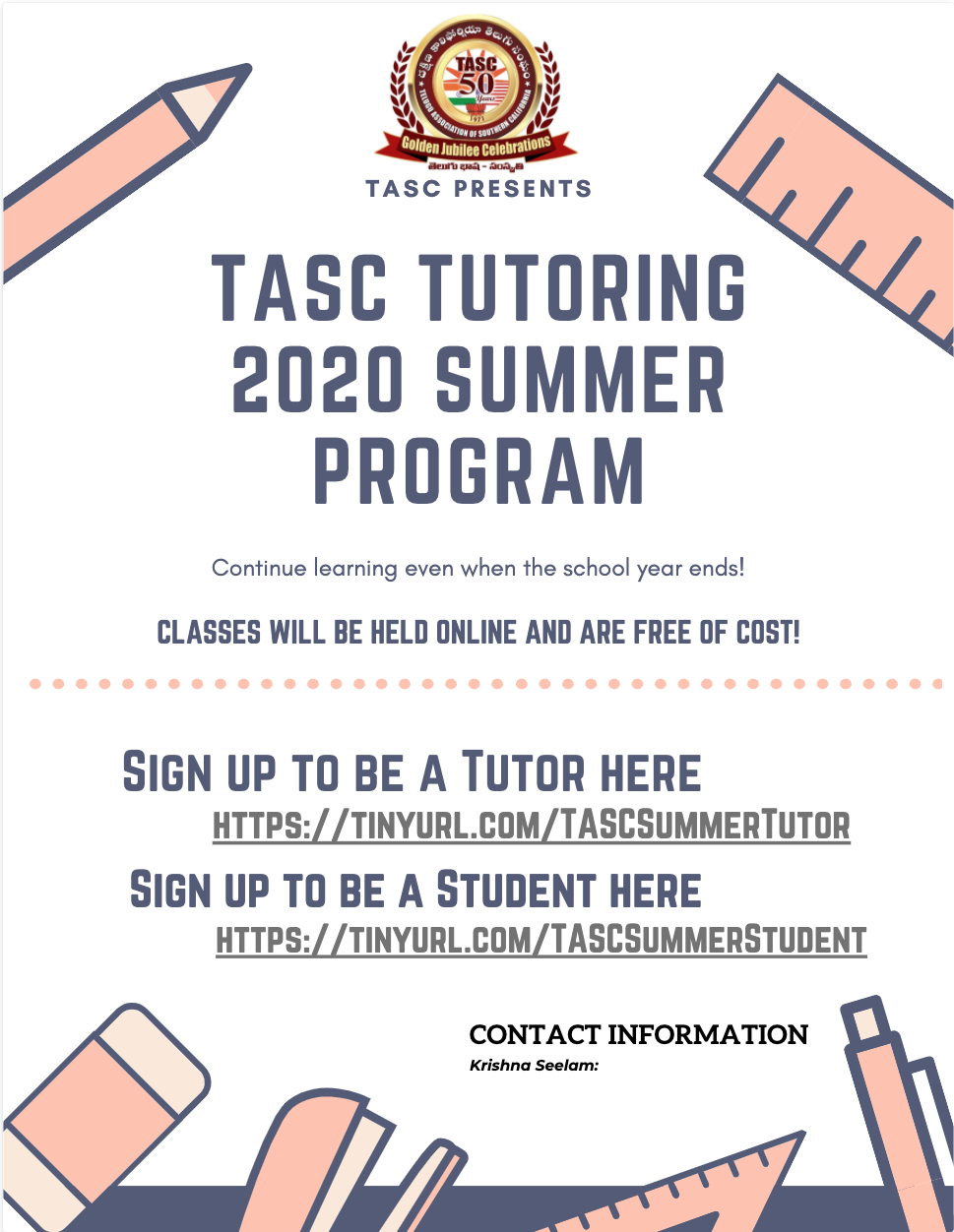 Are you looking for ways to better prepare your child for their future in schooling? Well, who is better to teach them than people who have been through the same thing recently? With TASC Tutoring, high schoolers can teach your kids beyond what they learn at school and help them with any questions they might have.
If you are in high school and you want to earn volunteer hours and experience from home, here is an opportunity to do so. Furthermore, it is a great thing to put on your college resume.
The only requirements to be a tutor are that you must be in 9th grade or above. To be a student, you must be in 8th grade or below.
Why waiting, please register asap.
TASC Summer Tutor Registration
TASC Summer Student Registration